Yoga when you're not motivated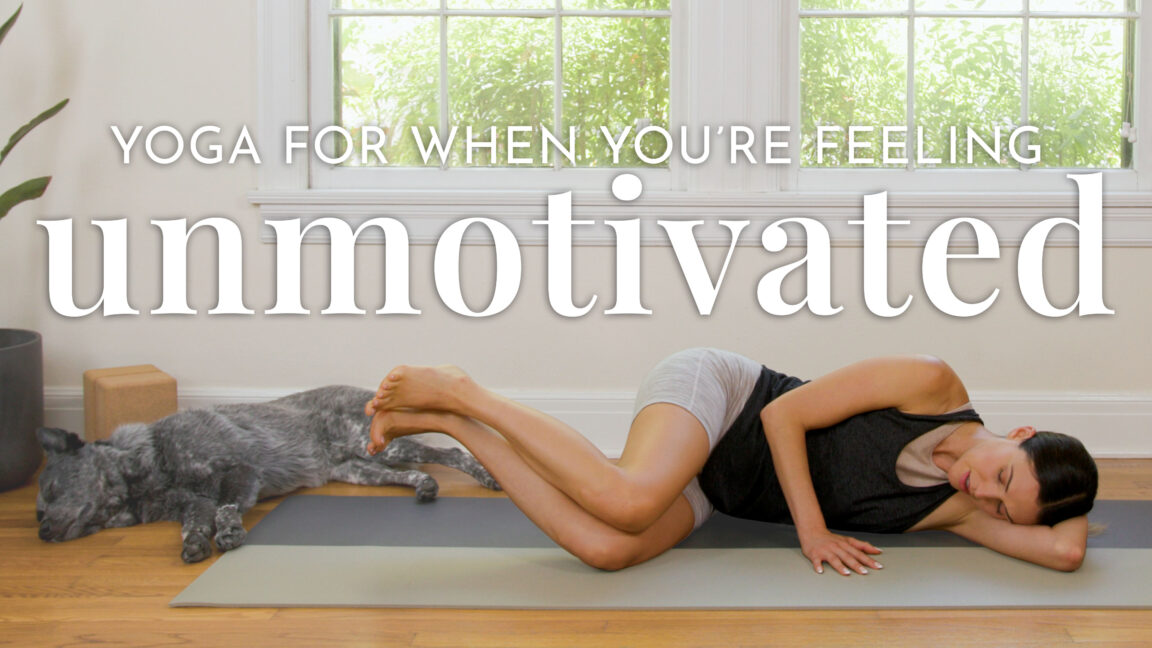 For that inner voice that says you want or need yoga, but you just… can't… get… the energy to start. I did this practice for those days.
And believe me, I know there are a lot of them.
This class begins with stabilization and strengthening work lying on your side. Then we will introduce some of my favorite postures and breathing for the spine, for the digestive system, and for the nervous system. Start with a blank; all is well!
This session was created to help shift your energy state while moving you forward. You got it. Yoga works. I'm here to help!
Let me know how this session went for you in the comments section below! After all these years I still love hanging out with you there and I've learned so much from you. Thank you.