Yoga education with Sarah Ezrin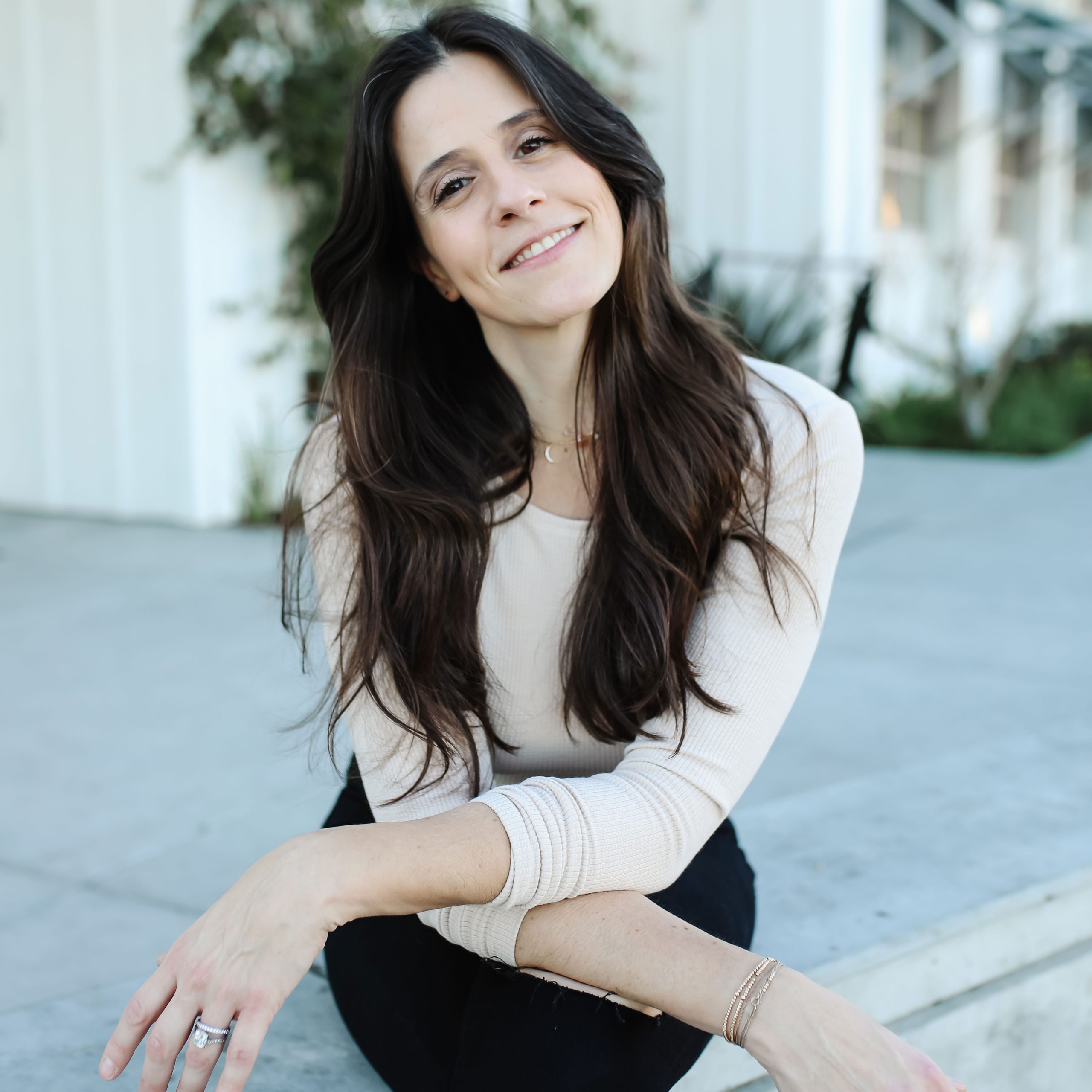 When I heard about the new book Yoga educationI knew author Sarah Ezrin had to be a guest here Yoga Birth babies! I promise this is not a book report, this is a very lively conversation. I have to say that I marked my copy of this book with stars, highlights, circles, underlines, I resonated so much. You'll hear me use this word a lot in our conversation, and I mean it, as I read this book, something in my body began to resonate with Sarah's words.
Sarah is a writer, yoga teacher, content creator and mother of two. In this podcast we talk about energy management, boundaries, finding pause and silence before responding to our children and our nervous system. Yoga can teach us a lot about how to pause before we react, how we can learn from our children, and of course our nervous system's fight-and-flight response to rest and digest. We cover a lot of material in this talk. Sarah is generally a fantastic and fun person and I think you'll really enjoy this episode.
In this episode you will learn:
Learn about Sarah and what inspired her to write The Yoga of Nurturing.
How Sara's yoga practice influenced her upbringing.
Energy management as a father.
Setting boundaries, turning our intentions into reality.
Find a pause and calmness before reacting.
How to get our nervous system used to our children.
Learning from the challenges of parenthood.
How loss can be a beginning.
Some of Sarah's favorite yoga-based exercises for parents.
Last advice for new and expectant parents.
Where can you find Sarah's work?
About Sarah:
SARAH EZRIN is a freelance writer, yoga teacher of 15 years, and mom living in the San Francisco Bay Area. Her honesty, experience, and innate wisdom make her writings, lessons, and social media sources of healing for many. Sarah is a frequent contributor to Yoga Journal as well as Yoga International and LA Yoga. She has been interviewed by The Wall Street Journal, Forbes and Bustle.com, and has appeared on NBC News. She also writes for parenting publications including Scary Mommy, Motherly, Healthline and Mind Body Green.
Contact Sarah:
www.sarahezrinyoga.com
www.yogaofparentingbook.com
IG @sarahezrinyoga
TikTok https://www.tiktok.com/@sarahezrin?lang=en
Don't forget to grab your FREE guide, 5 simple solutions for the most common pains during pregnancy HERE
If you like what you've heard, please leave a rating and review! Yoga Birth|Babies (Apple) or on Spotify!
To connect with Deb and the PYC community:
Instagram and Facebook: @prenatalyogacenter
Youtube: Prenatal Yoga Center