WalkingPad review by a marathoner and shopping editor
April 20, 2023
0 Comments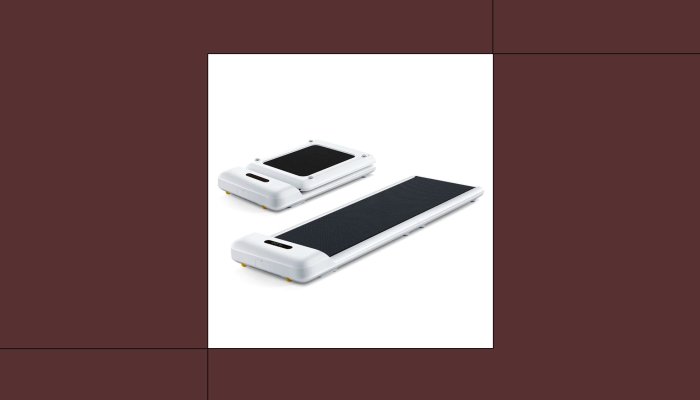 As the name suggests, the WalkingPad is designed primarily for walking. The C2's top speed is 5.72 mph, which is good enough for a heart-pounding (at least for me) brisk walk.
The size is a huge plus for the WalkingPad C2, especially for people like me who live in small spaces. When unfolded, the WalkingPad measures approximately 57 x 21 x 5 inches. It's already quite small compared to a full-sized treadmill, but the real change is that the device folds in half. At just 33 x 21 x 5 inches when folded, it's slim and compact enough to slip under most couches.
One caveat worth mentioning is that while the WalkingPad C2 has convenient built-in wheels, the machine itself is quite heavy at 62 pounds. The wheels only work to push it forward or backward, not side to side, so maneuvering it into storage and back into place can be tricky. Personally, I keep mine on display most of the time; it motivates me to use it more often and I don't have to move it.
The WalkingPad comes with a remote control to adjust the speed, and the pad itself has a small digital display that shows time, speed, distance, calories and steps. You can also view these readings in the app of the brand that you will need to use to start the machine. On the plus side, this app also tracks your workout history if you're not into wearables. I found the app to be a little buggy, but it does the job.