Vishudha: What is especially pure about the fifth chakra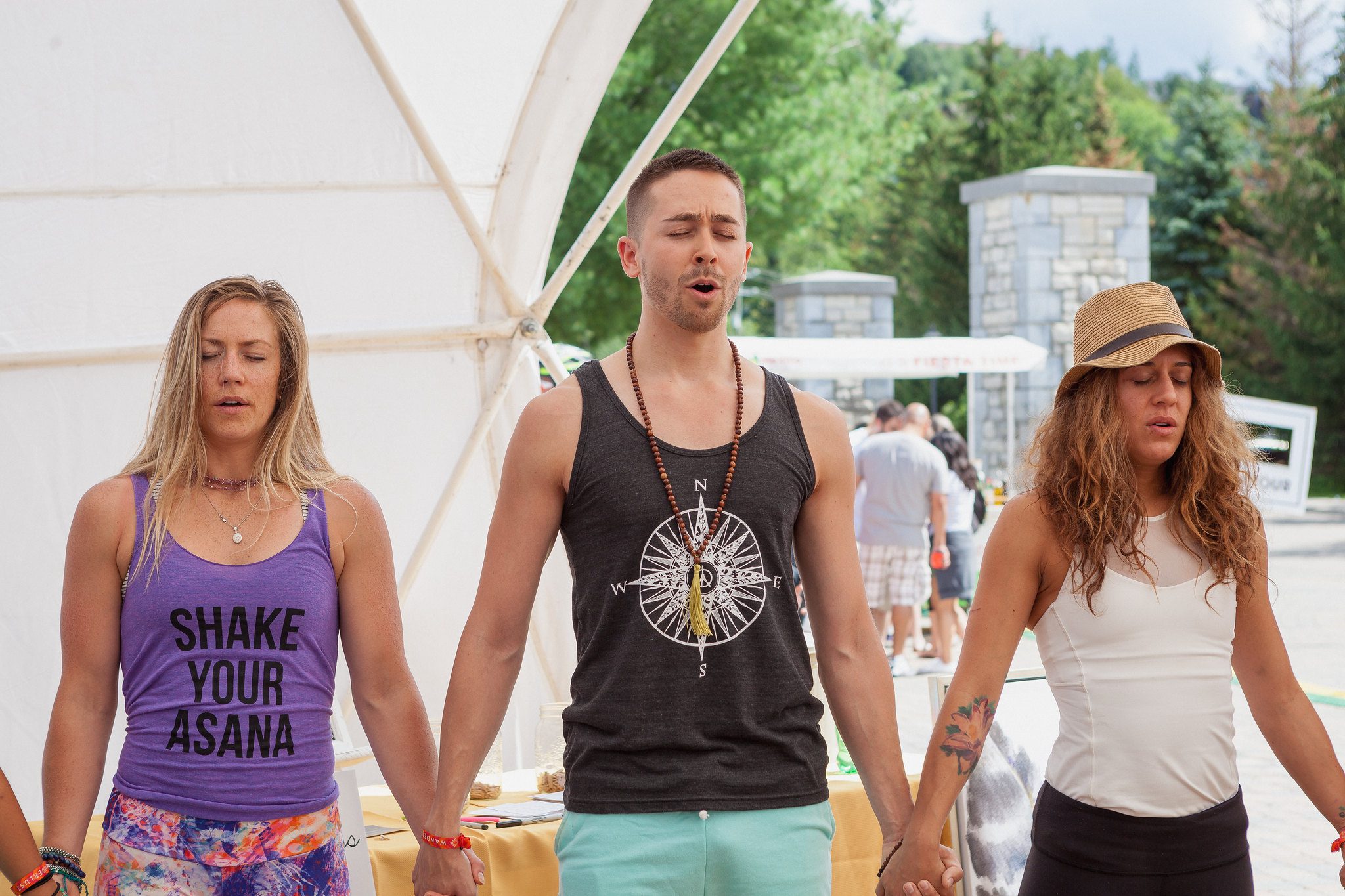 Train with Rachel (Sat Siri) on Wanderlust TV: her new series, Root to Rise: A Journey Through the Chakras also includes a companion series free 10-minute sessions on introspection and journaling. The 7-part Kundalini Yoga series and samples of thousands of yoga, meditation and movement classes on WLTV are available to you with a free 14-day trial of WLTV, giving you access to a huge library that includes dozens of Kundalini classes with Rachel Dougherty.
---
In Sanskrit, the throat chakra is called vishuddha chakra. shuddhi is translated as "pure", and vi strengthens the word; hence vishuddha means especially pure. It points to a spiritual understanding that our words and our communication can be powerfully inspiring and healing when we speak the truth.
The fifth chakra is your center of expression. Do you feel heard? Do you feel that your words and views matter? Did you grow up in a home and environment where you were listened to? Was it safe to express my feelings? Were your needs and requests answered? All of these add to—or detract from—the health of that chakra.
Balanced Throat Chakra (Vishudha)
If your throat chakra is underactive or overactive, you may have difficulty communicating. When it is not active enough, you may behave excessively shyly: withdraw or experience difficulties in expressing yourself. And if it's overly active, you can be a gossip and have a tendency to interrupt others when they're talking.
I have been a dancer for many years, from the time I started at 6 until I retired at 28, I expressed my emotions, my stress and my innermost feelings through my body.
When I started teaching yoga, I felt so vulnerable. Expressing myself in words and speaking in front of others made me feel naked. My voice was shaking, sweat was dripping from my armpits, and my hands were getting sticky. Public speaking seemed so revealing to me.
A year later, after constantly repeating the mantra, studying daily, and facing my doubts and insecurities, I was asked to speak at a women's charity event. And then I was again asked to speak at events. At first it was incredible to me, even amazing. I began to realize that it was now part of a new identity that I had created. I have always been a good listener, but I have become a good communicator through constant attention to this fifth chakra.
I am proof that through courage and dedication—and feeling the fear and doing it anyway—you can make big changes and big progress in your ability to give and receive.
How to balance your throat chakra
To balance the vishuddha chakra, chant the mantra, chant in the car, in the shower… wherever you feel inspired! Practice connecting your sea (third chakra) with your throat and watch the sound of your expression change as you feel more connected to your own energy source.
Another big challenge to set yourself is to tell the truth.
Tell the truth, and only the truth, for 10 days or 2 weeks, then make it a 40-day practice. It is truly life changing.
Remember that you have limitless potential to offer the world and having an open and healed throat chakra is the key to achieving your purpose and offering your ideas, beliefs, words and voice to those around you and the greater universe.
Don't forget you can also practice with me on Wanderlust TV, balancing the throat chakra in my vishuddha class, and then continue your practice with this free 10-minute journaling exercise: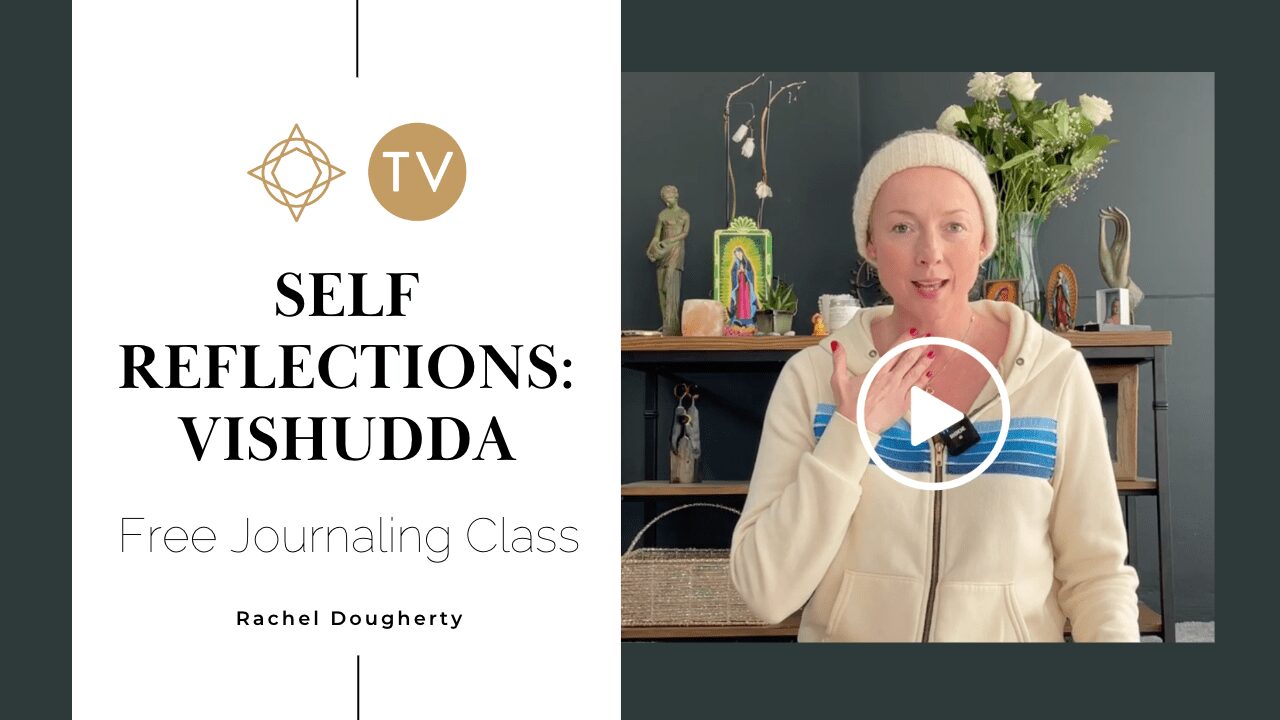 —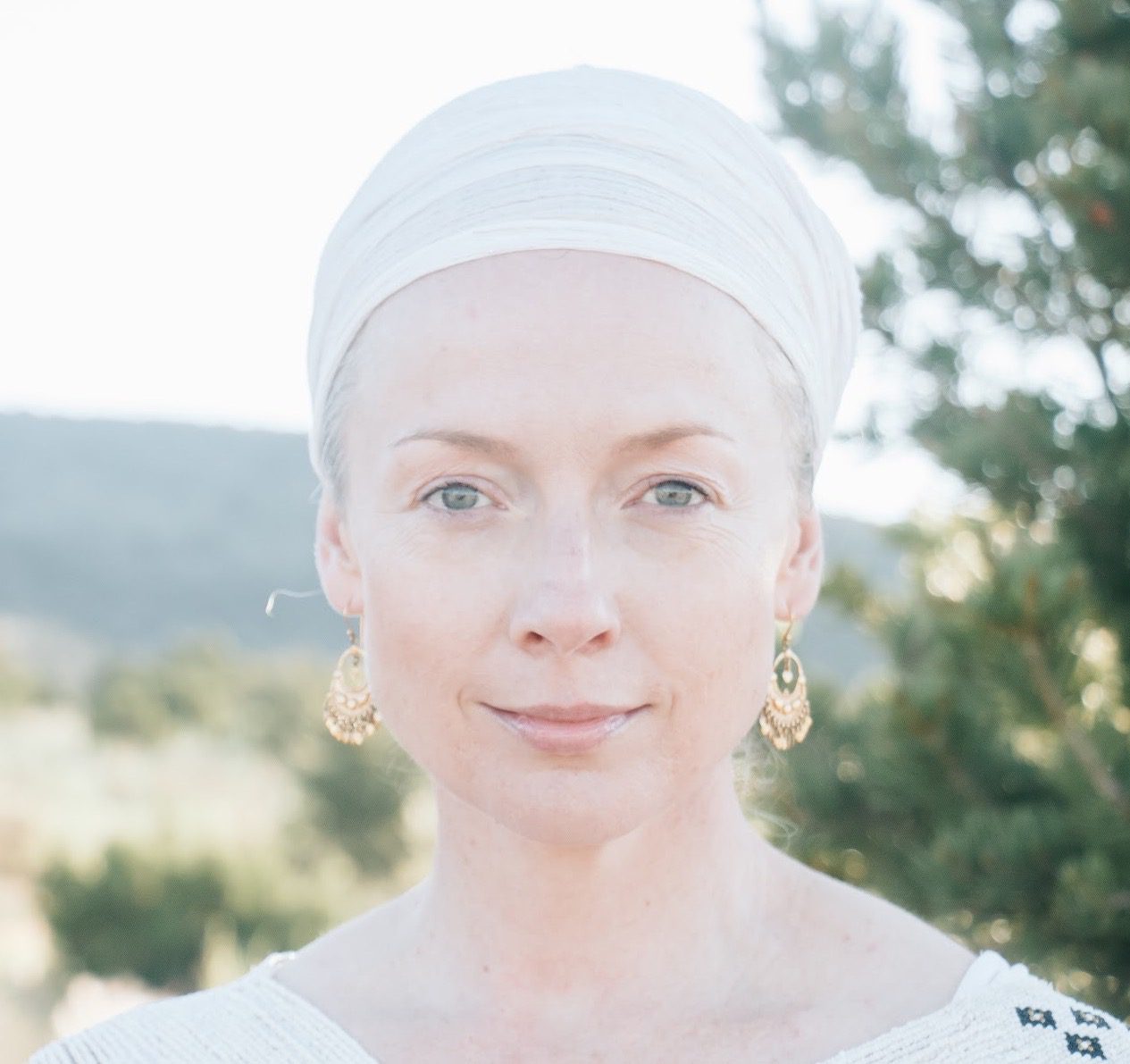 Rachel Dougherty (Sat Siri) is a pioneering new generation Kundalini yoga teacher and trainer. She travels the world teaching Kundalini Yoga in places like Bali, Maui, Mexico and India. She has been practicing yoga and meditation for over twenty years and teaching Kundalini Yoga for fourteen. She practiced Iyengar yoga, Vipassana meditation and many other methods before finding Kundalini yoga. A former ballet dancer with the Australian Ballet, Rachel found ballet meditation in movement, a creative expression that renewed her perspective with every step, turn or leap.
Wanderlust TV | Instagram | Website