This mango and melon salad makes a perfect light lunch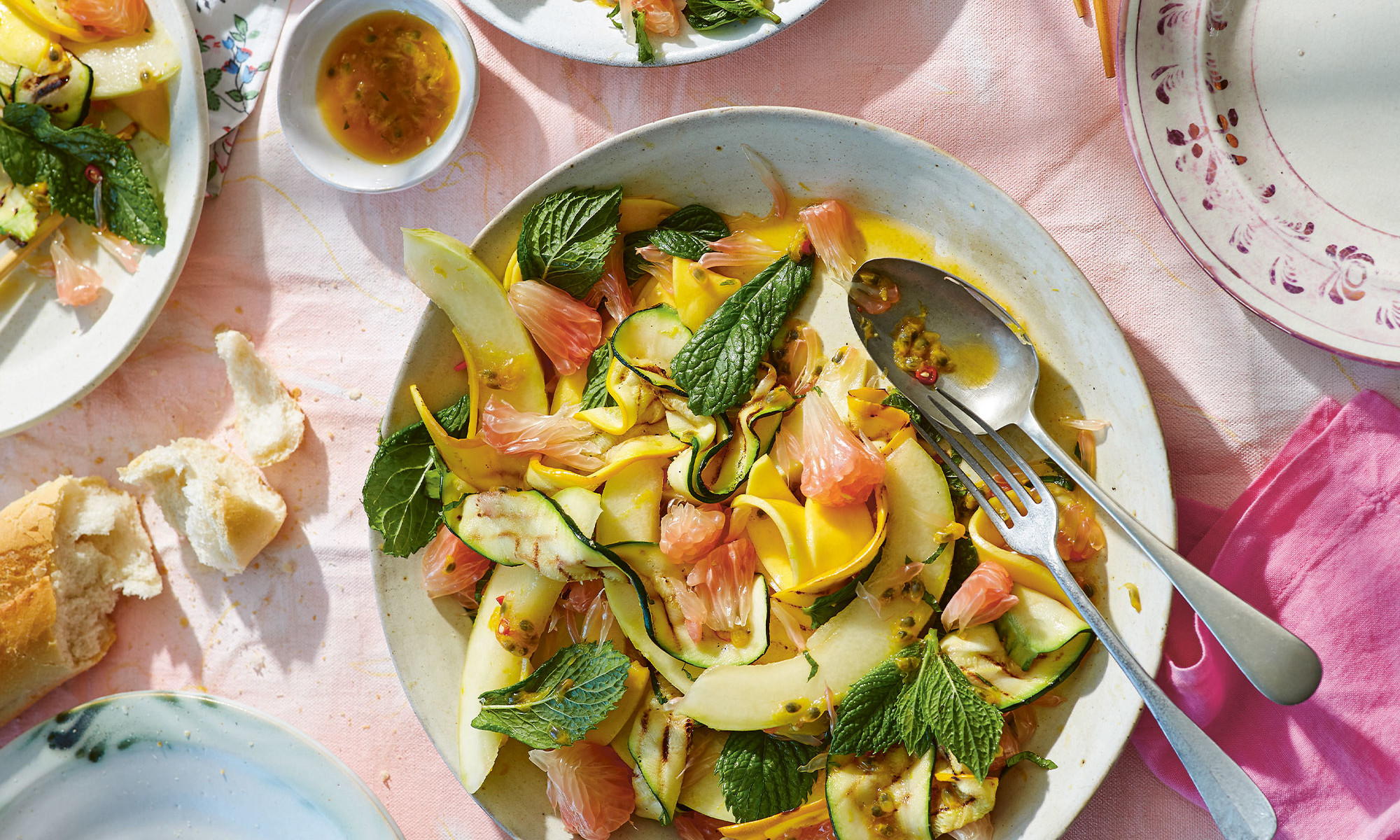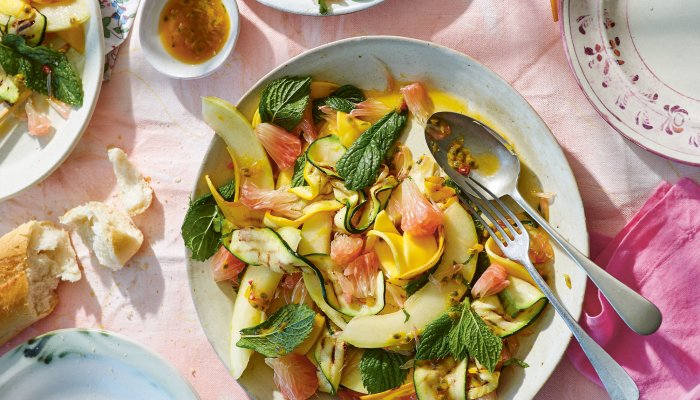 Before the Italians changed their currency to the euro, I had a wallet stuffed with hefty lire notes, all for a little greengrocer at the bottom of a lovely little mountain village somewhere by the sea in Liguria, northern Italy. Its walls were unplastered, the green glass door struck a bell, and a single bare bulb hung from the ceiling above a magnificent display of the sweetest fluffy summer peaches, slender nectarines, furrowed lemons, plump crimson cherries, and rows of yellow, pale, and green courgettes (zucchini), some blooming, wobbly and prickly. The aroma of the freshest fruit, picked only the day before, was exquisite.
Choose melon and mango by aroma: the stronger the aroma, the sweeter the fruit. Balance that sweetness in the dressing you make; use less honey if the fruit is sweet, but more if it is sour. For more recipes like this, check out my cookbook, Vietnamese vegetarian.