This is what happened when I didn't do yoga for weeks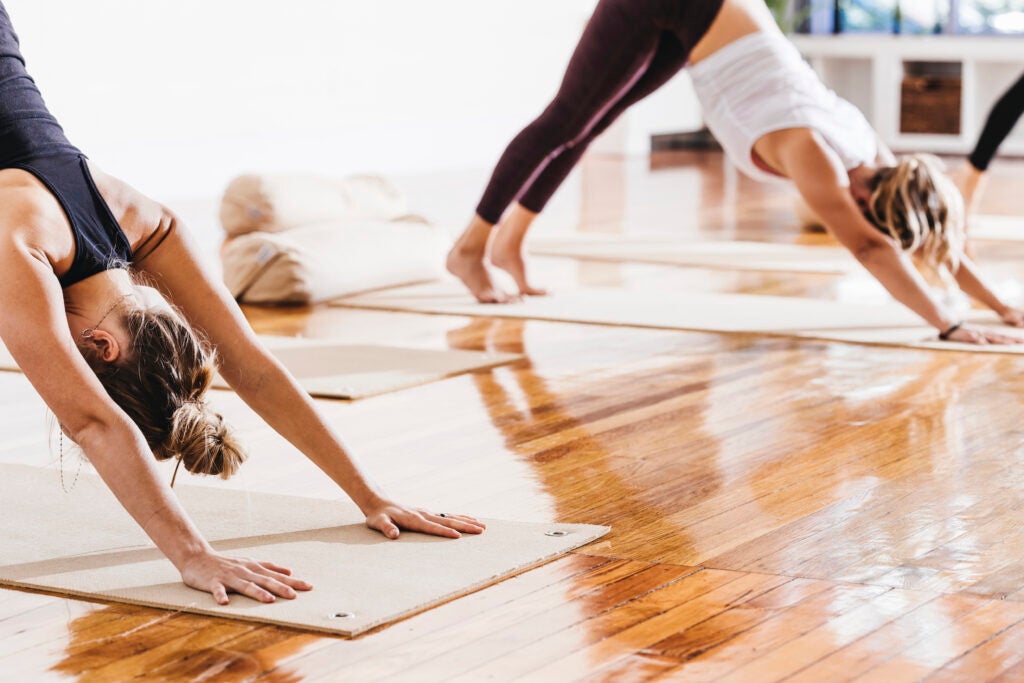 "], "filter": { "nextExceptions": "img, blockquote, div", "nextContainsExceptions": "img, blockquote, a.btn, ao-button"} }">
Going out the door? Read this article about the new Outside+ app now available on member iOS devices! >","name":"in-content-cta","type":"link"}}">Download the app.
I recently had an unfortunate incident involving a can of chickpeas and a butter knife. I'll spare you the gory details of the lunchtime incident, but I ended up with two not-so-pretty cuts and at least three layers of red tape on my middle and thumb. Now I had "Elmo's arm," as my friend jokingly put it.
It has become almost impossible for me to engage in any physical yoga practice. So I missed a few weeks of yoga. After all, what's a couple of missed lessons?
Well, I have a confession to make here: I had been neglecting my practice for at least two weeks at that point. I had various excuses: I was tired; my friend bailed me out; I've just been browsing yoga content all day. I ended up spending more time outside the studio than is appropriate for a Yoga Journal editor. (At least that's what my friends reminded me of.)
Physical practice is only one component of yoga. In theory, I could practice the other seven limbs. But as a loud, extroverted, fast-paced person, I find the asana part of the practice to be what unlocks the other elements of the ancient practice. In a darkened studio, with my body tested but still and my mind still, I might consider something like pratyahara (renunciation of the senses) or dharana (concentration) when prompted by my teacher. These moments are sacred. I try to recreate those times outside of the traditional studio.
The time spent away from my practice confirmed this thesis – something I did not hesitate to admit to myself. I felt the consequences. I was more nervous, distracted, and generally a little more confused about my day. Of course, I relied on other self-care strategies—my runs along the river (my legs were healthy!), my five-minute meditations, and my phone calls to friends. But a small void remained.
I found myself using a piece of advice I often give to friends in relationships (or more often than not, situations): sometimes you don't appreciate something until it's gone. Maybe I really needed a break from physical practice to realize its place and importance in my life. When I finally got back to the warm room and my favorite rug, I was genuinely excited for the first time in a long time. It felt like I was re-experiencing this practice for the first time.
This article first appeared in our member newsletter. To receive these emails and access unlimited articles on Yoga Journal, Outside, Women's Running and more, sign up for an Outside+ membership here.