LOVE WILL CONQUER YOGA | Yoga with Adrienne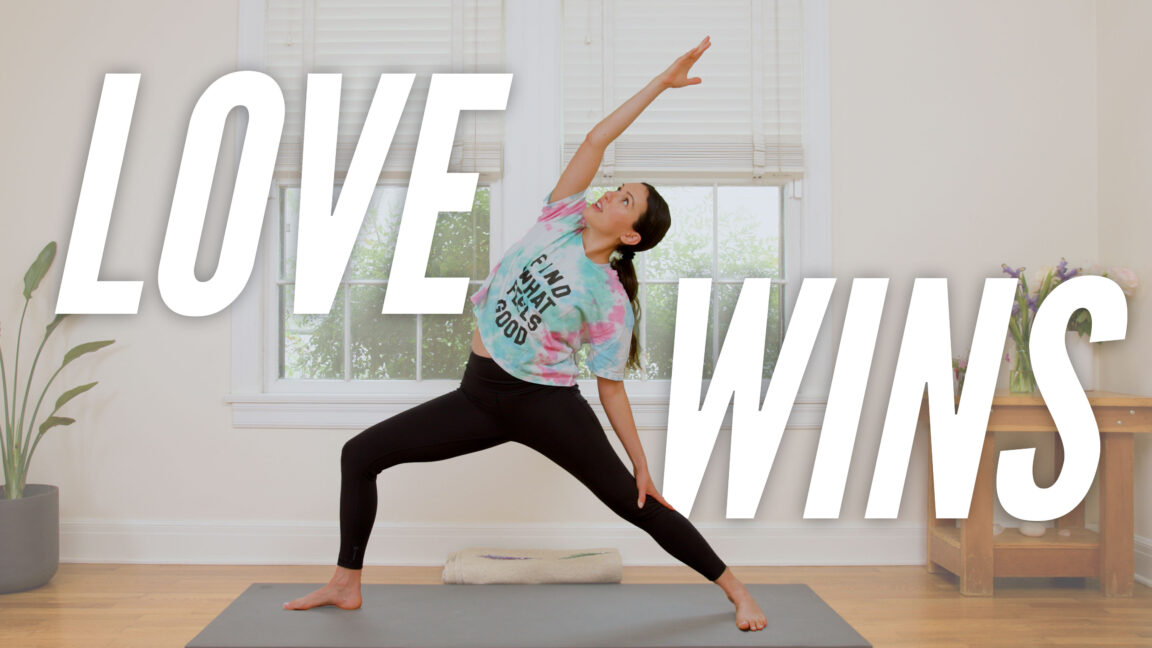 Join me in this 21-minute exercise for those days when you're feeling a little down or in the mood to fall in love and remember how wonderful you are and always have been.
A session to expand our minds and open our hearts, because in this practice – everyone is welcome and love always wins. It is an honor to connect with you in this way, thank you for sharing your practice with me.
Let me know how this practice works for you in the comments section below and share this practice with your friends!