How mbg's body cream improves a beauty editor's skin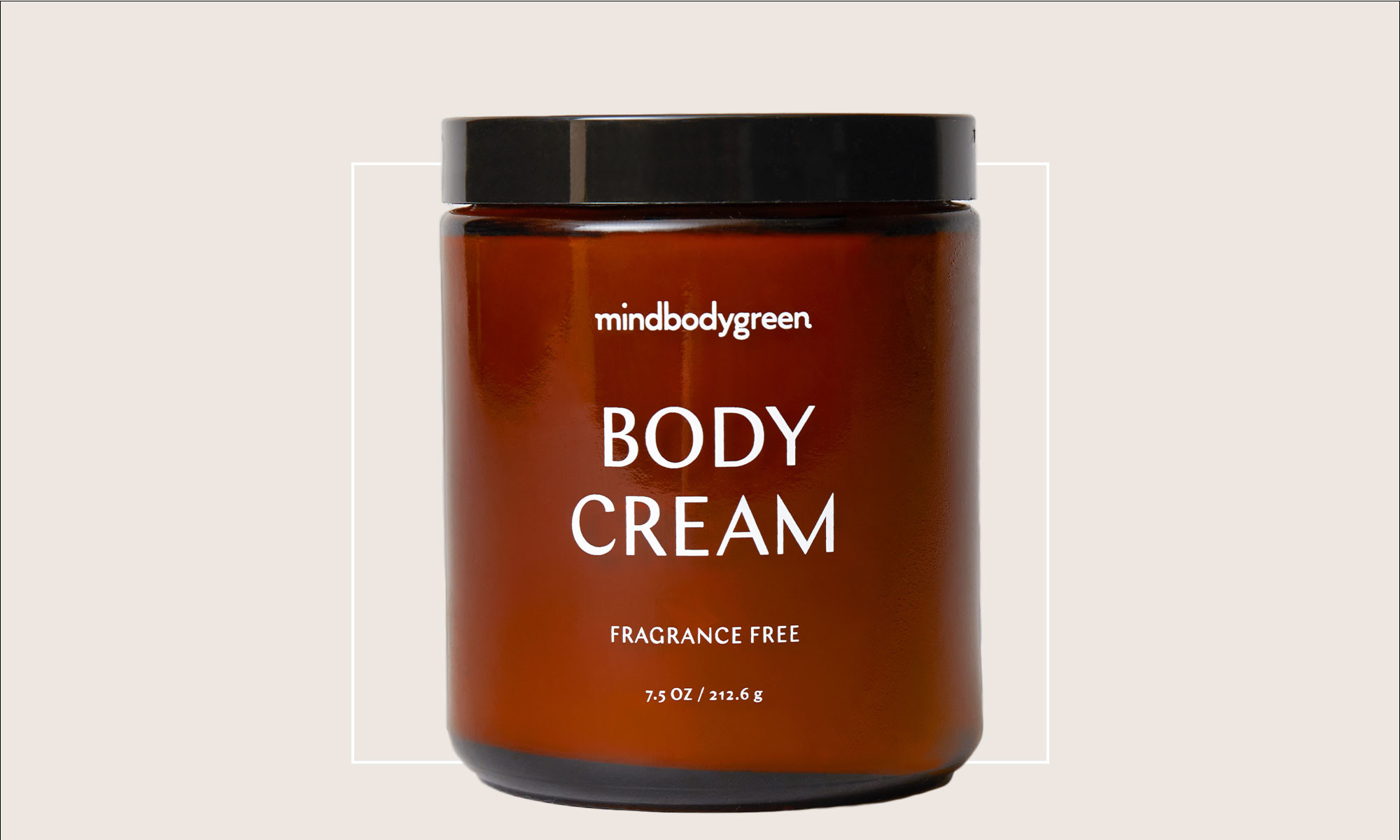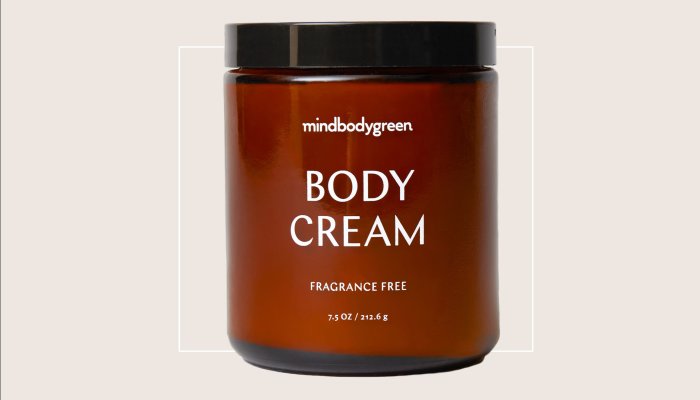 If you're familiar with the mbg personal care line, you know we're big fans of supporting the skin barrier. This body cream makes the list because it is rich in plant oils, oils and nourishing extracts that infuse the skin with fatty acids and antioxidants. Think: certified organic aloe (great for age spots), shea butter, mango seed oil (a natural source of vitamin C), cocoa butter, squalane (great for fine lines), and vitamin E.
But these oils above make my skin feel like such a thick formula. Damn Smooth. See, these botanical oils are rich in emollients known to fill in the micro-cracks of the skin—they also give the cream a smooth, luxurious texture.
In particular, shea butter has been shown to retain moisture in the skin and protect the skin barrier1. One study even suggests that it does local effects as ceramides2—or lipids, which are literally responsible for sealing the skin barrier. And because of the types of fatty acids it contains (namely linoleic acid and oleic acid), it tends to be non-greasy and easily absorbed. And mango seed oil, being a natural source of antioxidant vitamin C, can help support the skin's collagen layer, plus it's additionally fortified with vitamin E to further boost the cream's antioxidant properties.