How I finally cured my eating disorder after years of going unnoticed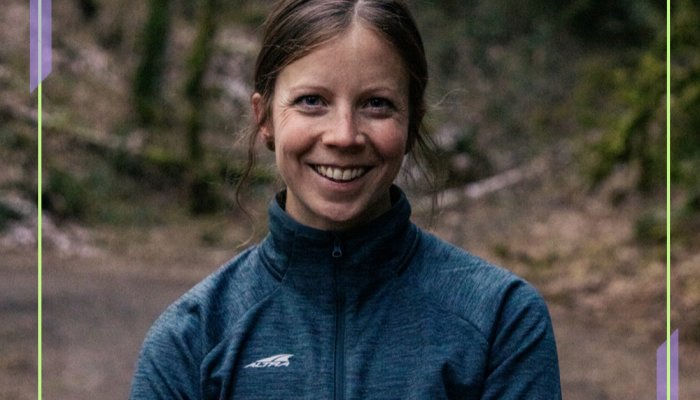 After entering college in 2010, the first group I hung out with was the cross country team. While the camaraderie was initially positive, there was a lot of toxic culture around food and body image. In fact, I remember high schoolers really stressing about losing my period and running so much that it was inevitable. With no other role models in the sport, I took on this goal and made it one of my own steps forward. When I missed my period, I relished the fact rather than finding it a cause for concern.
We've all had the desire to be thin — to meet our goals, feel lighter during a race, or even lose weight to look more like a runner. What started as an ambition very quickly became an illness.
Everyone on the team was extremely concerned about the food, including me. I well remember the tension during a meeting with my teammates in the cafeteria. We looked anxiously at each other's plates, which were never full—usually a light salad, even after running more than 10 miles that day. Everyone was so nervous because they ate too much. No one wanted to be unusual, and the feeling was so visceral.
There was also so much stigma surrounding breakfast and eating before or during runs. We would never eat beforehand, and after a very long run we would treat ourselves to a latte. We ended up starving most of the day despite the rigorous training.
I absorbed all these ideas and they grew tenfold in my mind. A voice in my head would remind me, "you don't need to eat that" or "you've been running lately, but maybe if you lost a couple more pounds, you'd run even faster." I truly believed that in order to become a runner, you had to run a lot of mileage while eating very little.
I was left with an extremely unhealthy body with no period, low energy and a lot of mental fog. I was fueled by a negative body image and kept moving through unhealthy workouts.
The problem was that I was starting to see some gains in my trail running, so I had no real reason to change my ways. After completing my undergraduate degree, I decided to take up running instead of going to medical school. Although I continued to find success in the beginning, it quickly became a roller coaster. I would have a stellar race, then crash and burn for a while. I was in the weeds from missing out, not eating enough, and overtraining until my body finally started to break down.
For several years I remained broke. My body wasn't functioning, my mind wasn't functioning, and in 2016 I finally reached a point where I knew something needed to change. Luckily for me, I also studied hormones and performance, so when I started to honestly look at the bigger picture of my health, I couldn't deny how terribly I was treating my body. I needed to change if I wanted to stay in the sport and reach my potential, rather than continue to perform poorly and just feel like a miserable person.