Home Chef vs. HelloFresh: Comparing Meal Kit Services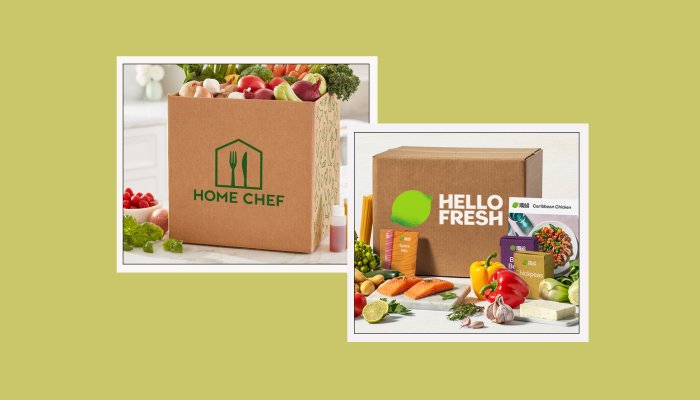 Home Chef is a food delivery service that delivers pre-portioned ingredients to your door, so you can prepare fresh meals without much thought or preparation.
When you visit the Home Chef website, you'll be prompted to answer a series of questions (like do you want to save time or try new recipes?) and identify any dietary restrictions or preferences.
You can choose carb, calorie, and vegetarian options, as well as a few foods you may need to avoid, such as pork, poultry, shellfish, nuts, and mushrooms.
From there, you'll choose a box size (two to six recipes per week) and a serving size (two, four, or six).
If you have a large family, you can choose the family plan instead of the standard plan, which allows up to 10 meals per week.
Unlike other food delivery services, Home Chef does not have specific meal plans. Instead, you have access to the entire menu.
There are "quick and easy" options that will be ready in 30 minutes or less, as well as regular meal kits and a "Culinary Collection" with premium ingredients.
Home Chef is a subscription service, so when you sign up, you commit to weekly deliveries. You can skip or pause a delivery at any time.