CBDfx Review: We Tested 5 Best Products, Rated by Experts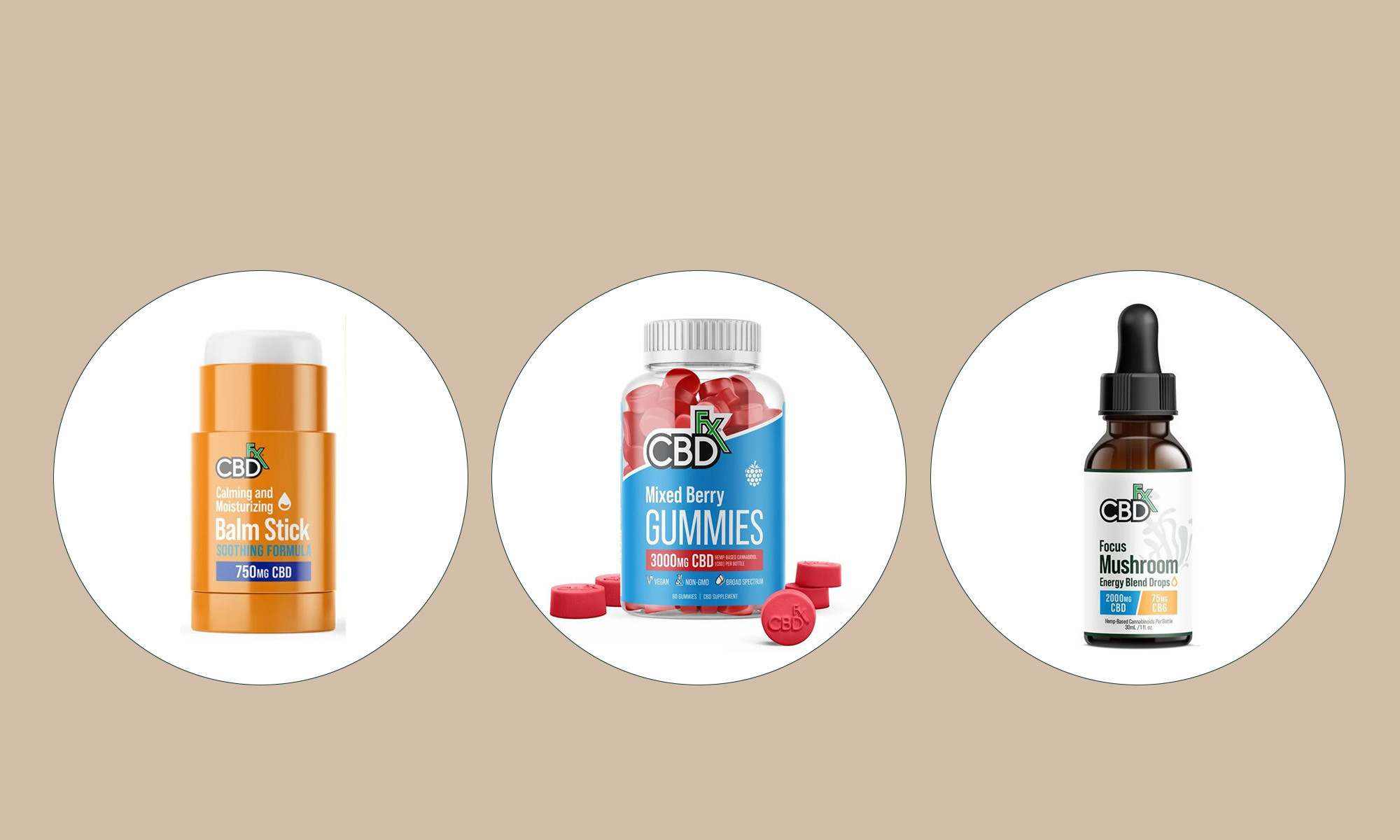 Among the many CBD oil tinctures offered by CBDfx, the Wellness 2:1 Tincture is a fan favorite. The 2:1 name refers to the formula's ratio of broad-spectrum CBD to CBG, or cannabigerol, which is another cannabinoid found in the hemp plant with promising health benefits. According to dual board certified medical cannabis expert and MD Dave Gordon, "Although there are no proven clinical benefits, early studies show that CBG can reduce pain, inflammation and anxiety. Therefore, those seeking relief from these symptoms may consider using a product with increased CBG."
The formula contains curcumin, the main active ingredient in turmeric. Curcumin is famous for its anti-inflammatory properties. Another star ingredient, coenzyme Q10, is a powerful antioxidant that our cells use for energy.* The tincture is available in four strengths, ranging from 33 mg of CBD per serving (moderate) to 100 mg per serving (extra strong).
It should be noted that this tincture contains MCT oil, which may not be suitable for people with coconut allergies.
This oil is one of the more intriguing CBD products I've tried. Since I have the 6000mg bottle, it is definitely the most potent. I haven't quite figured out the right dose for myself to determine exactly what effects I've experienced, but CBDfx provides a helpful guide for both the dropper and the box. The oil doesn't have an overpowering hemp flavor, probably thanks to the added stevia, and the curcumin is a great addition. But be warned: curcumin gives this oil a bright yellow color will be get your clothes dirty (RIP to one of my favorite sweatshirts).
COA: Available here.