Astrology for the lunar eclipse of the full moon in May in Scorpio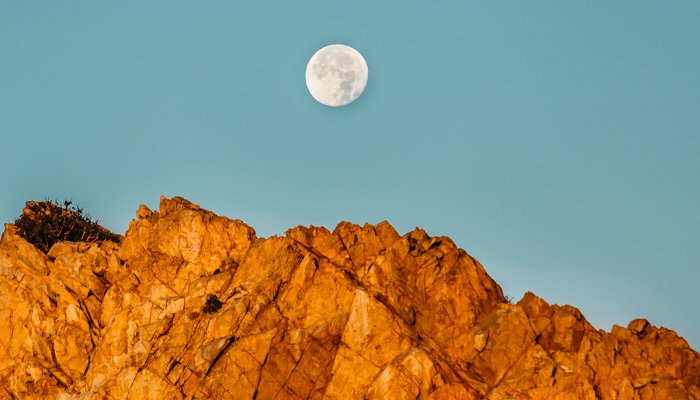 This month's full moon will be at its fullest around 1:30 PM ET on Friday, May 5. The lunar eclipse will begin at 11:15 a.m. ET, peak at 1:24 p.m., and end at 3:32 p.m. The Moon will be partially obscured as it moves through Earth's shadow. However, this eclipse will only be visible in places where the Moon is above the horizon, meaning not here in the US.
But even if we don't get to see him here in the states, his energy will still be felt. If you remember, just two weeks ago we had the New Moon Solar Eclipse in Aries, which started a two-week cycle of transformation that is now about to come to an end.
As astrology expert Imani Quinn tells mindbodygreen, an eclipse is a time of rapid, unexpected change, and this eclipse falls under the sign of Scorpio, a sign associated with transformation and digging deep into what lurks in the shadows.
"So we see a lot of fateful events happening that align us on our path [during eclipses]," Quinn explains, adding, "It's not exactly the best time to be trying to do something for yourself. It's best to witness, process and surrender to the natural flow that's happening."
And speaking of not pushing things, remember that we're still in Mercury retrograde until May 14th, which gives us even more reason to slow down before taking action. As Quinn says, Mercury retrograde doesn't necessarily make things worse, but it does does giving us the opportunity to reflect and discover things amidst all this eclipse energy.
Now, this lunar eclipse portal "will end with the full moon in Scorpio, which makes big emotional breakthroughs," she notes. "This will create a deeper revelation of the shadow work through Scorpio and things in the subconscious that want to be seen. So really prepare for the awakening week on a very deep level," advises Quinn.