10 years of yoga with Adrienne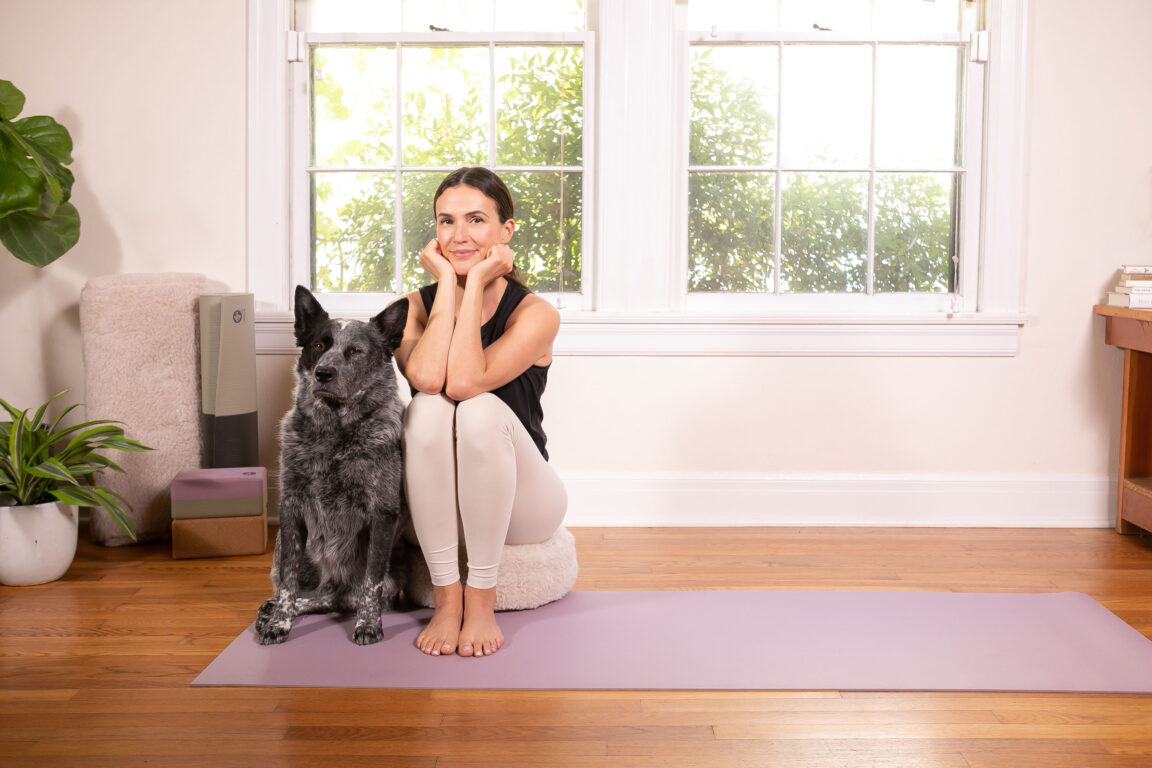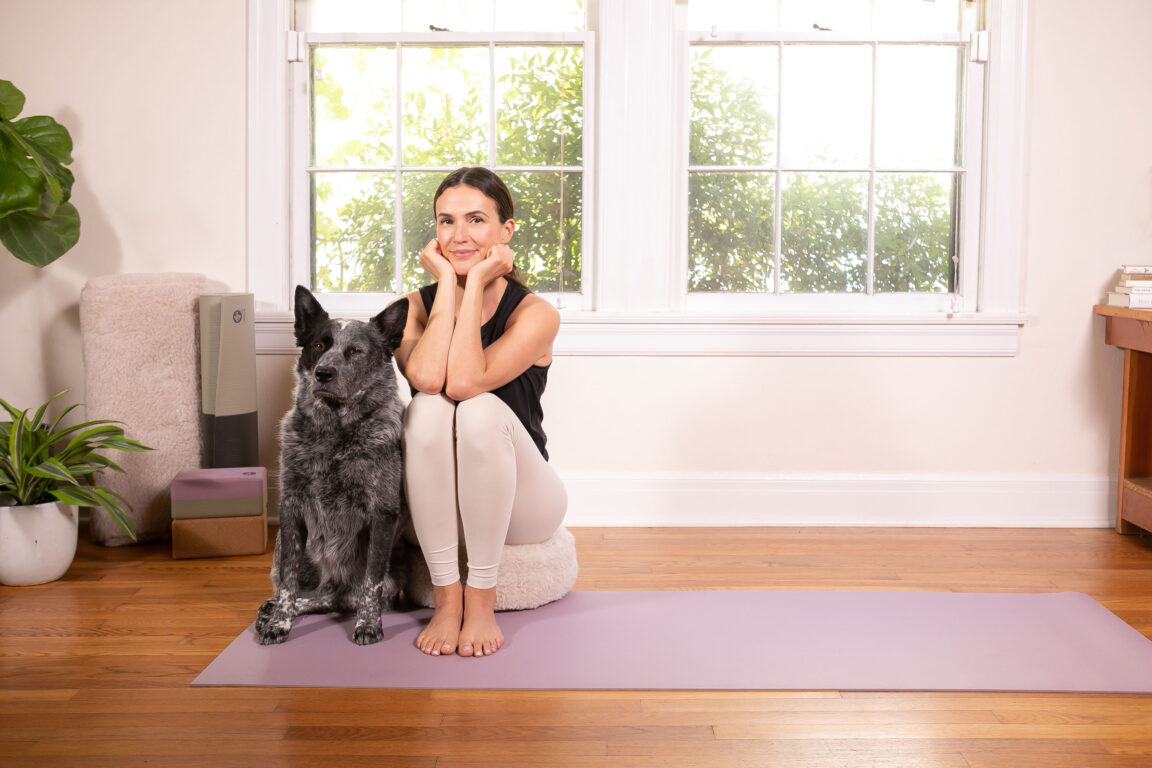 In 2011, I was nannying Monday through Friday, teaching creative arts to children part-time, rehearsing and performing as a professional actor in the evenings, and teaching yoga six days a week to people from toddlers to seniors. (Not all at once.)
I taught in schools, gyms, studios, art galleries, warehouses, theaters, museums, and private homes. I've done yoga in the backyard for a birthday party, on the lawn of a local independent grocer, and outside at a local cafe, Casa De Luz. Passionate about yoga and inspired to share it with as many people as possible who would listen, I often posted invitations on Facebook, email, and hand-made posters for friends to come out and experience the practice.
In March 2011, I received an email from friend and fellow indie filmmaker Chris Sharp. We worked with each other on an extremely fun, extremely creative, wild film that never got finished and never saw the light of day apocalypse. We were both interested in silent films, both born in September, and both passionate about storytelling. We got along and respected each other from the first day we met, which was through a virtual audition (ahead of our time) for the aforementioned indie film The Spider Babies.
He wrote to me, both eager to fulfill their dream of working and living as full-time professional artists. He included a friendly tidbit about life, as well as a random (and super secret) project proposal.
In September 2012, Chris and I uploaded this video to a platform I had heard of called YouTube and invited anyone who wanted to listen to join me for practice. Spoiler alert, few did. Or at least not immediately. But little by little, offering one video each week, we were delighted with what we learned and indelibly surprised (at least for me) by the eventual growth.
People tuned in to participate, communicate, listen and feel seen.
Heroes.
Home practice is hard. It's inconvenient. Sometimes it's unbearably personal. You can stop it, stop it, cheat your breath, cheat yourself, anytime, no problem, extremely simple, just click – off and move on.
Home practice is also private. But without an expensive coach or guru looking down on you. It's strange, it's strange and sometimes unreliable.
But it's also deep, it's precious, it's a void that you and only you can choose how to fill. Structure so you can find wholeness. Practice to live your life.
Home practice invites you to connect with what matters most. Celebrate your body, your breath, so as not to deceive and sell yourself.
This allows you to ask "Who am I when no one is looking?"
Your well-being is my well-being. My well-being is your well-being.
This is the essence of Yoga With Adriene, a yoga community that was born ten years ago.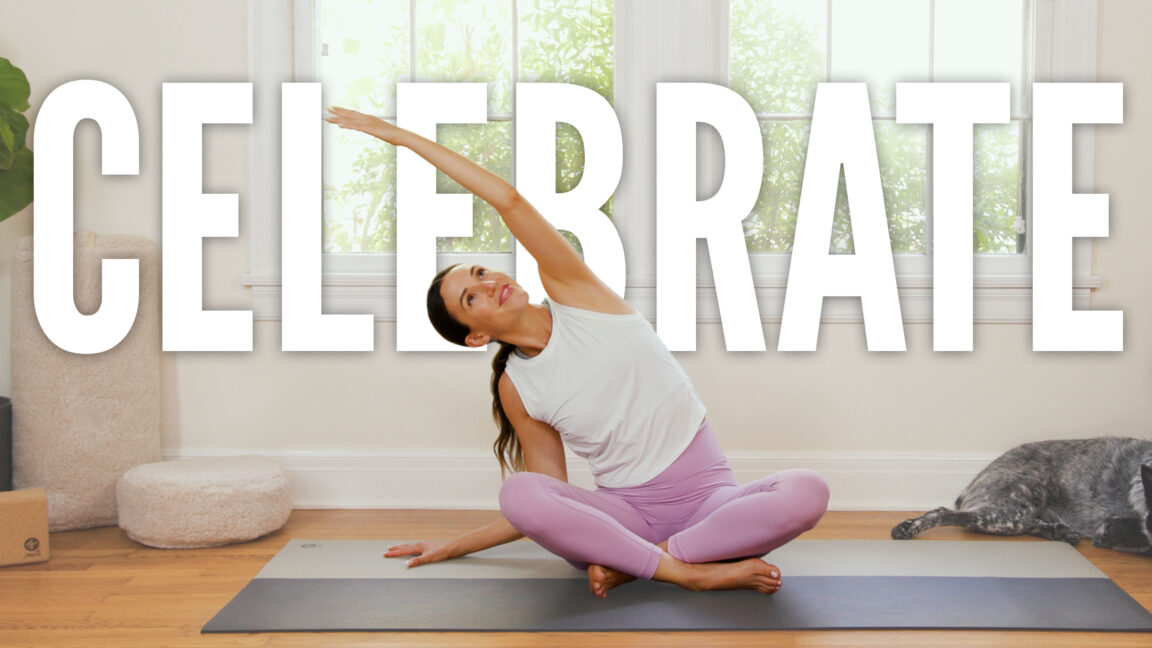 To celebrate 10th Anniversary of Yoga With Adriene we wanted to do something special, something that would celebrate this moment in time, this era of YWA, and inspire us to keep going. I am very excited and honored to be working with Manduka on our anniversary yoga home collection.
Thoughtfully designed and made for a global community of over 11 million people… and pets. This collection is limited and designed to live beautifully in your home and study space. May you feel the love with which it was created and may it sustain you throughout your life.
We have a lot of fun this week. Be sure to get yours Yoga calendar for September! You'll see a month of holiday workouts, including a new free practice perfect for that special occasion.
I'm wrapping up two weeks of producing your next 30-day yoga journey. That's right, we're shooting at the beginning of this year to have time and space for family and reflection at the end of the year.
I am very grateful for the incredible team at YWA and FWFG that I get to work with every day. In many ways, they are my family. And I want to honor them the way they honor me by publicly thanking them. Thank you for the way you work, for the way you believe in the effectiveness of our practice, and for always putting the community first.
And thank you dear community, you have always been the heart of Yoga With Adriene.
Happy decades!
Regards,
Adrien
PS: The Manduka With Adriene collection will be released on September 1st!
Click here to shop the Manduka X YWA collection